Things To Do


We've Got The Key To The Capital City

A flagship public university, a lovingly revitalized downtown, a community that celebrates history and revels in modern-day style. This is Columbia, South Carolina. Located at the center of the state, this friendly capital city is a forward-thinking hub where art, sports, culture, and outdoor recreation happily coexist.

Whether you're heading here for a long weekend, a college tour, or staycation, Hotel Trundle offers the key to exploring the Midlands like a local.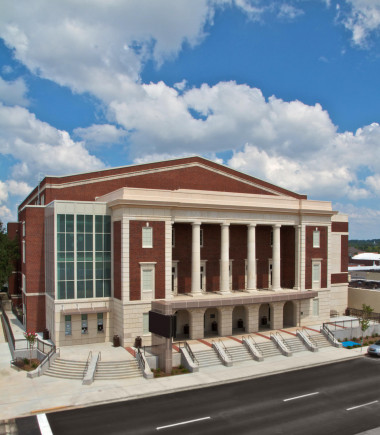 Township Auditorium
1703 Taylor St.
Enjoy concerts, comedy shows, dance performances and more at the Township Auditorium.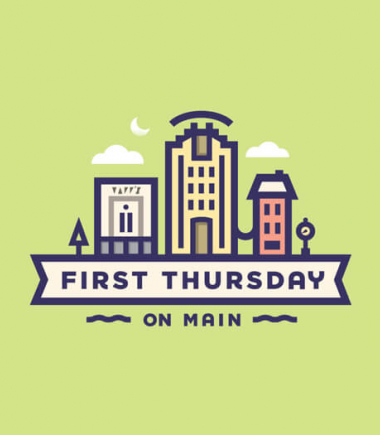 First Thursday on Main
1200 Main St
On the first Thursday of every month, experience Columbia's crowd-pleasing mix of music, art, food and fun as businesses stay open late to offer special exhibits, events, and entertainment.
Congaree National Park
100 National Park Road
Canoe, hike, fish, and soak up 20,000+ acres of natural beauty at Congaree National Park, the largest intact expanse of old growth bottomland hardwood forest in the southeastern United States.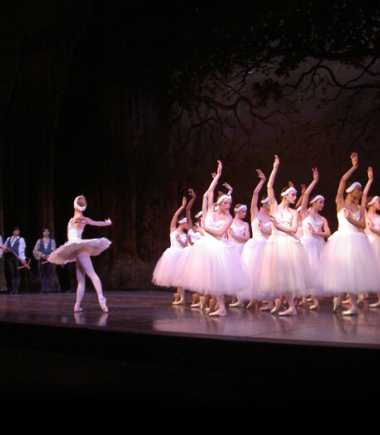 Columbia City Ballet
1545 Main St
Staging more than 80 major performances annually at the Koger Center for the Arts, the Columbia City Ballet is one of the region's strongest and most versatile professional ballet companies.
South Carolina Philharmonic
500 Taylor St
A cultural mainstay in Columbia, SC Phil is fast becoming one of the Midlands' preeminent performing arts organizations.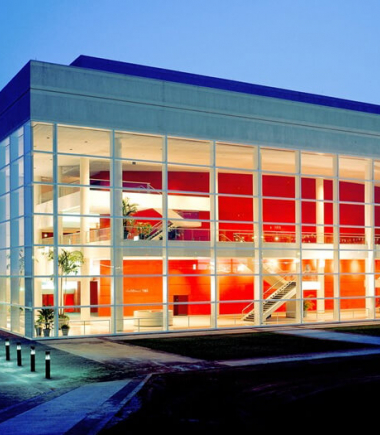 Koger Center for the Arts
1051 Greene St
Located on the campus of the University of South Carolina, the Koger Center for the Arts is home to USC's Dance Department and School of Music, as well as the Columbia City Ballet, the South Carolina Philharmonic and Columbia Classical Ballet.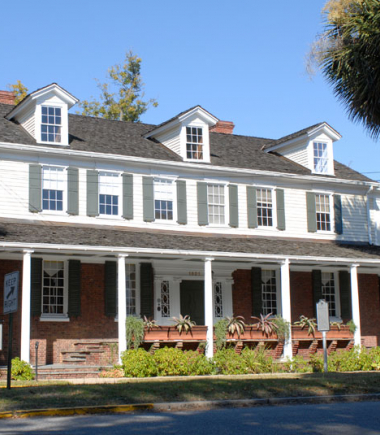 Seibels House and Garden
1601 Richland St
Believed to be the oldest house in Columbia, the Seibels House dates back to around 1796. It's a popular location for weddings, holiday parties, and other special occasions.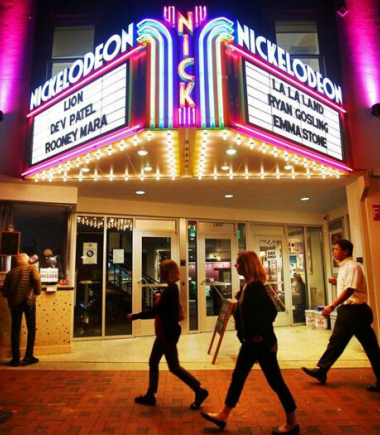 Nickelodeon Theatre
1607 Main St
Founded in 1979, the Columbia Film Society's Nickelodeon Theatre is a cultural anchor on Main Street and beloved gathering place for film lovers.
Trustus Theatre
520 Lady St
The day's important issues are explored through new and original plays and thought-provoking scripts that examine humanity through the lens of storytelling and design.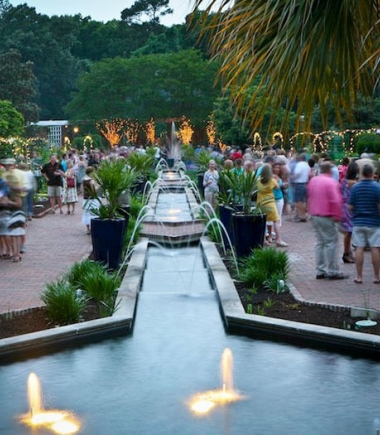 Riverbanks
Zoo and Garden
500 Wildlife Pkwy.
Set along the Saluda River, this natural habitat for more than 2,000 animals is considered one of the best in the country.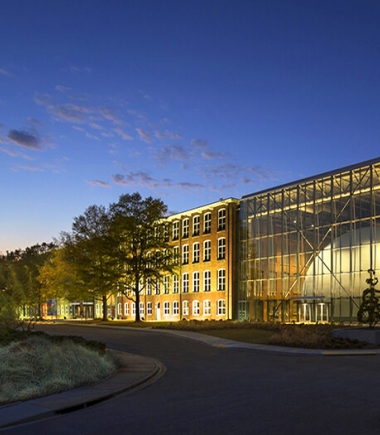 South Carolina
State Museum
301 Gervais St.
The state's largest museum, this sprawling space features exhibits related to the arts, science, history, and technology.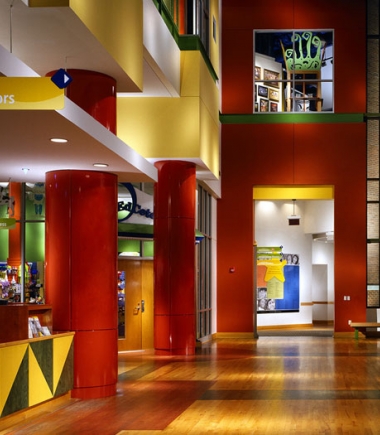 EdVenture Children's
Museum
211 Gervais St.
Hours of hands-on fun await at EdVenture, one of the largest children's museum in the South.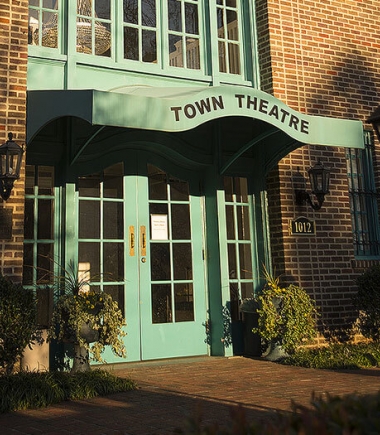 Town Theatre
1012 Sumter St.
Listed on the National Register of Historic Places, the Town Theatre is the country's oldest community theatre in continuous operation.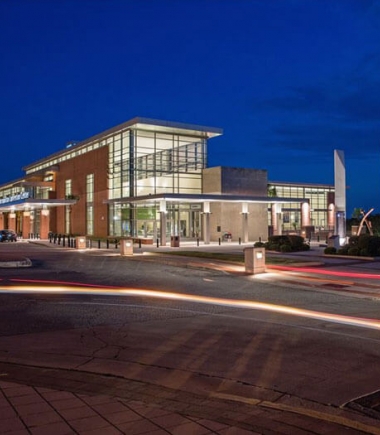 Columbia Metropolitan
Convention Center
1101 Lincoln St.
This modern facility, the state's only downtown convention center, features 142,500 square feet of meeting and exhibit space.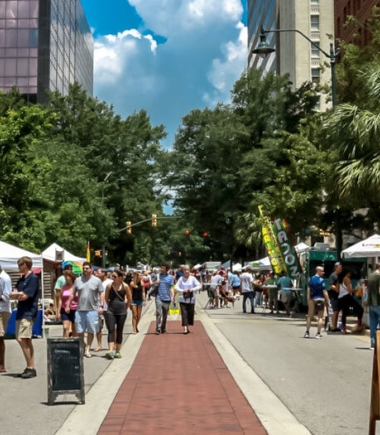 Soda City Market
1500 Main St.
Local farmers, food purveyors and craft vendors gather year-round on Saturday mornings to showcase the best the region has to offer.
Historic
Downtown Columbia
CBD to Congaree River
Home to art galleries, restaurants, and shops, the historic Congaree Vista district runs from the CBD to the Congaree River, encompassing some 1,200 acres.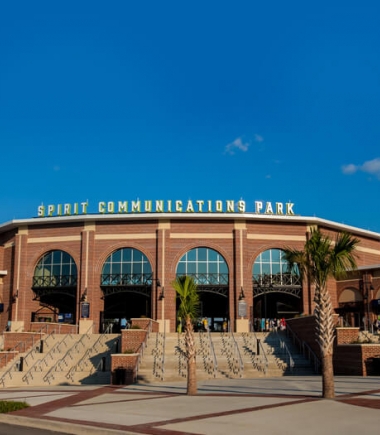 Columbia Fireflies
1640 Freed St.
A relatively new addition to Columbia sports scene, the Columbia Fireflies team draws enthusiastic Minor League Baseball fans to Spirit Communications Park.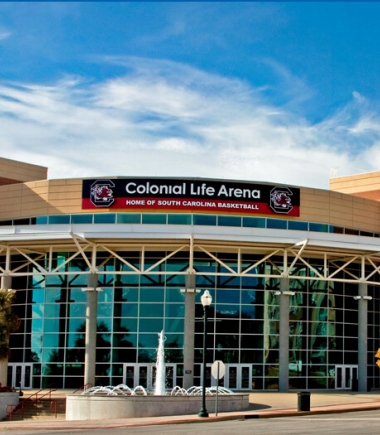 Colonial Life Arena
801 Lincoln St.
The city's premier arena and entertainment facility is the home of USC's nationally ranked men's and women's basketball teams.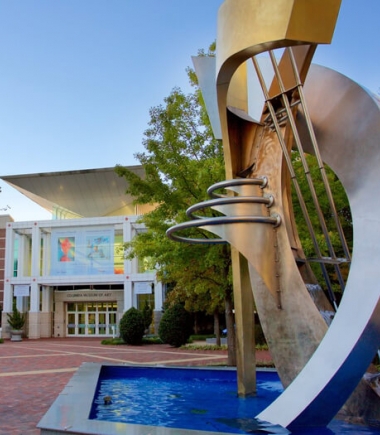 Columbia
Museum of Art
1515 Main St.
Located steps from the State Capitol building, the Columbia Museum of Art features more than 25 galleries showcasing permanent collections and national exhibitions.
University of
South Carolina
Downtown Columbia
South Carolina's flagship university spans 359 acres in downtown Columbia and serves more than 30,000 students.
Williams-Brice Stadium
1125 George Rogers Blvd.
Home of the "Gamecocks," the Williams-Brice Stadium in downtown Columbia seats 80,250 USC football fans.